A Venue for Your Special Occasion
The Garden is a picturesque venue for weddings and intimate events
A Historic Venue
The Garden Weddings & Events is located in the Historic District of Old Escondido on the northeast corner of Fourth Avenue and Kalmia Street. The craftsman home was initially built for Sallie and A.W. Wohlford in 1910 and is now owned by Kristie Rocco. Behind the house lies the charming and intimate garden space.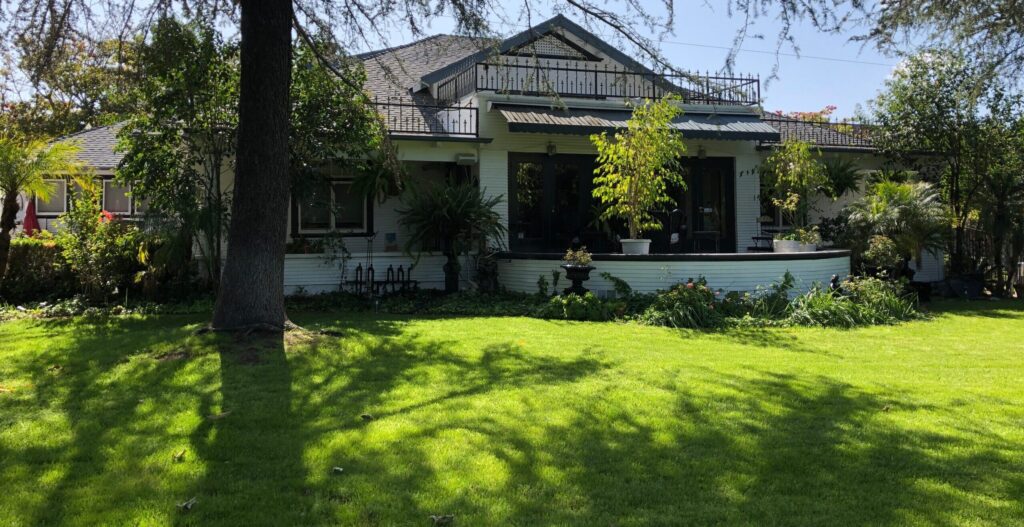 Shaded by beautiful evergreen trees, The Garden provides a beautiful, private setting for your special occasion.
Strands of market lights illuminate the grounds and create a canopy, setting the atmosphere for an unforgettable evening.
The Gazebo
A brick pathway invites you to the delightful gazebo nestled in the back of the yard, providing a refreshing vantage point. The covered structure offers an ideal location for cutting the cake, serving beverages, or a pleasant seating area.
The raised, crescent deck is set off the main house and centered to the garden. It can be used as a stage or focal point for important moments.
Contact us to enquire about availability and schedule a consultation today.